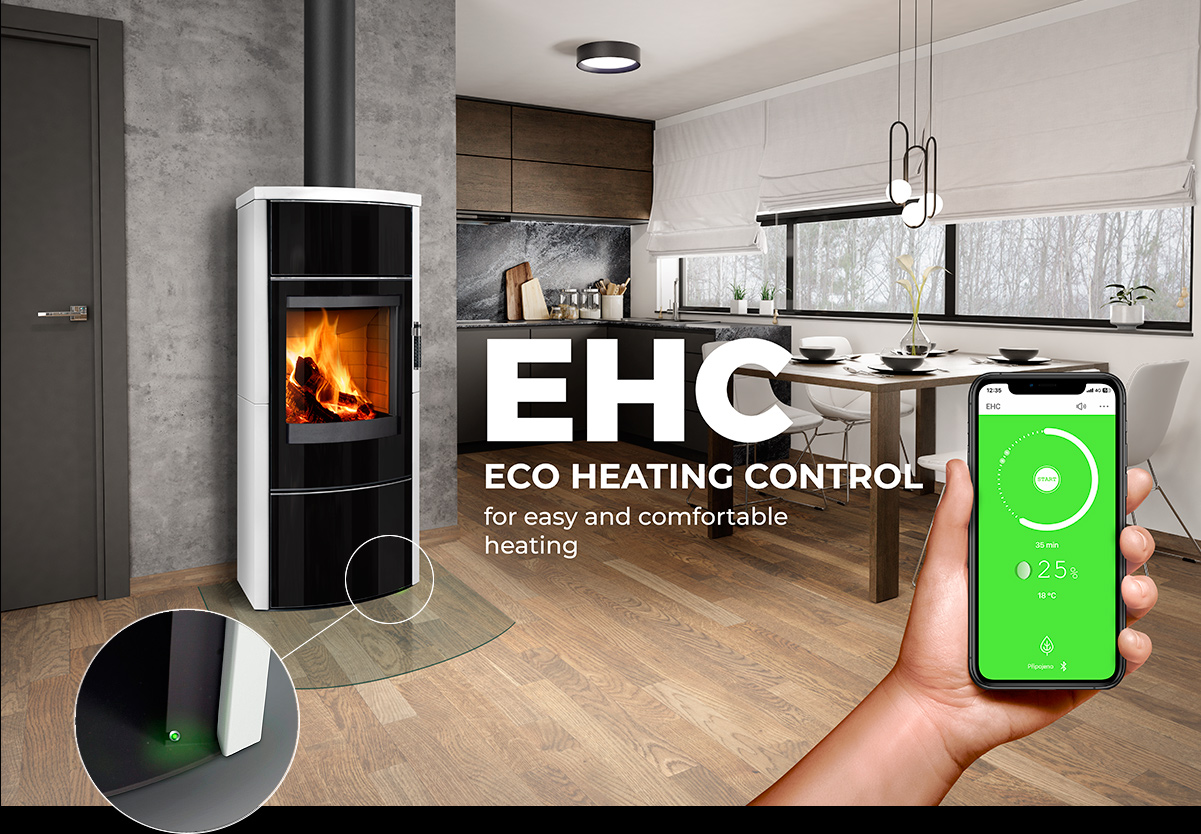 EHC

ECO HEATING CONTROL

The EHC is an automatic intelligent system that allows the stove to burn wood under optimal conditions, ecologically and with minimal user intervention. It guarantees high efficiency, ecological sustainability and safety of the heating with the stoves.

The core of this system is an innovative algorithm and microprocessor - based on the current values, it regulates the amount of air required for combustion.

This advanced technical solution ensures ideal conditions during wood combustion, minimizes emissions, prevents overheating of the product and the interior and thus saves fuel. EHC extends the working life of the stove and guarantees safe operation.

You do not have to choose between comfort and environmental friendliness when you can have both. The EHC system makes heating your home easy and worry-free.
EHC – App for smart devices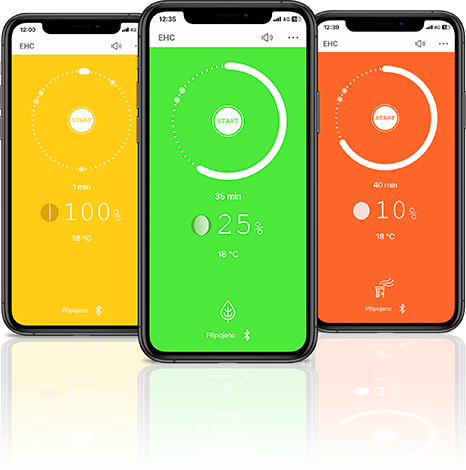 10 x – why EHC
The fire burns under ideal conditions - the system automatically adjusts the optimal amount of air supply to the combustion chamber of the stove, which guarantees an ideal combustion process and minimizes the emission of harmful substances.
Individual operating program for each type of stove - defined on the basis of the measurement of the output emission values and the optimum performance for the specific product.
Measured results close to laboratory tests - emission values in reality correspond to the measurement results during product certification.
Continuous analysis, control and adjustment - The EHC detects the operating temperature conditions of the stone, e.g., warm-up phase, optimum operating temperature or overheating, and automatically makes all necessary adjustments.
Better heating comfort - optimal combustion ensures even release of heat energy and prevents overheating of the stove and the interior.
User experience - the EHC control system provides visual and acoustic information at the appropriate time for fuel reloading. It eliminates errors that occur during the heating process and thus increases the safety of using the stove.
Environmental and economic benefits - the EHC system automatically shuts off the air supply when the heating is finished to retain the heat in the stove and prevent it from escaping up the chimney.
Autonomous operation - automatic control works independently even without connection to the mobile app.
EHC mobile app - displays the current status of the EHC unit and the combustion process. Intuitive and user-friendly, Bluetooth connection, ready for Android and iOS Apple systems.
High-quality components - resistance to heat load, guarantee of long life and reliability.